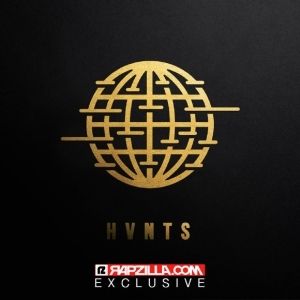 Lawren has come out of nowhere and quickly turned some heads in the CHH business. He's been featured as one of Rap Remnant's Dope Unknowns and his EP is one of the 5 Albums We Can't Wait to Hear in 2015. You can hear his story in our 7 Questions with Lawren interview. It's hard to know what to expect from an independent, especially an independent making their freshman EP, but Lawren delivers some great sound on his five-song HVNTS EP.
The EP starts with a short track, "Don't Move The Mountain". The track starts with some piano and transitions to more bass and quiet rapping. Lawren talks about how we're Have-Nots, but we have grace and mercy with Jesus. There's then a transition as the vocals become louder and the bass quieter. He speaks about how he's made mistakes and how he lost his best friend. It's a short intro with some great rapping towards the end that just gives the listener a slight taste of what Lawren has to offer.
The next track is the title track, "HVNTS". This is one amazing track that doesn't have a dull moment. He says, "I used to claim blood, but now I'm covered in it" as a reference to his turnaround from past gang involvement to now being a believer. Lawren's idea of HVNTS (Have-Nots) comes from how "Jesus has proclaimed us to love the people of the world but not things of the world. We're the "Have-Nots" because we have nothing in this world. Our hope is with Jesus". The great use of bass in this track creates an epic beat. On top of that beat Lawren shows off his rapping skill with a quick yet hard-hitting style. "HVNTS" is awesome and my favorite track on the album.
Up next is "Bear Flow" (feat. Deandre). The track opens up well with a cool beat with Deandre having some pretty good rapping. They pair expresses their Miami spirit again with the 305 (Miami zip code) placed in this track. Lawren hits well with his verse for the second half of the song. The duo talk about how hard they work, yet people are sleeping on them. They sound good together and overall it's a pretty good track.
"Craxyr" was Lawren's first release. It earned him some attention for a reason. The track features a really cool fast flow and beat. He talks about how he didn't have the most positive life in his youth, his friends were arrested while he is now friends with the police, he wasn't raised in the church, and all he cared about was money. I like the hook of this one as it slows down a little to prepare you for the quick rapping that follows. There's some awesome rapping through the story making "Craxyr" a great track.
The final song of the EP, "Paradise", starts with a different style. A woman is heard singing "I want Jesus to walk with me" until Lawren comes in with a bass heavy beat. He calls out to the Christian kids being made fun of and the Saints being killed by ISIS, and he says, "All together we can show them what the light is". Paradise is really just the chains of the world preventing us from walking with Christ. The only thing I'd change about this one is having a little less bass as it sounds great but can be too much for the song at moments. Overall the changeup in flow works very well in this track and Lawren's still shows that great quickness at times even with it being slower overall.
Releasing a smaller list of songs that are all good is often better than releasing a large album with a few good ones, and Lawren did well with the five tracks in HVNTS. For this to be his debut EP is amazing. Being an independent isn't easy, yet Lawren delivers very skilled rapping along with some great beats and lyrics. HVNTS is free as well, so there is no excuse to not grab it!
HVNTS is available to download for free on Rapzilla